Focus on your core business
Our clients are finding that more and more tasks are being assigned to them. We have brought together in a single platform the tools to facilitate the daily management and monitoring of you projects while increasing your efficiency.
Project management & Planning
Increase your efficiency and improve your organization by automating processes
View your projects status in an instant
Analyze your office workload
Keep an eye on your collaborators' planning
Avoid overload and off-peak period

Rapports de chantier
Save time when writing field reports
Generate dynamic field reports instantly and assign observations easily
Share your reports with all relevant person
Automatically centralize observations to every person
File and archive your reports

Profitability & Reporting
Keep an eye on your projects' profitability
Analyze time spent on each project phase
Calculate the profitability of every collaborator in real time
Refine your quotes with profitability statistics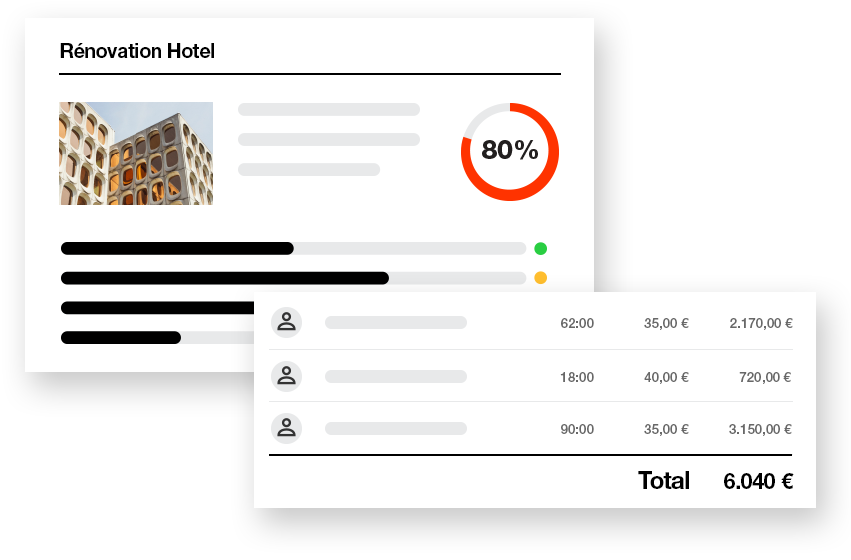 Time tracking & Statistics
Log time and generate reporting
Analyze time you and your teams spend on each project
Keep an eye on your projects and collaborators profitability
Generate reporting
Directory
Group all your contacts in the same digital database
Centralize all your customers and partners contact details and classify them
Link your contacts to your projects and easy access for your collaborators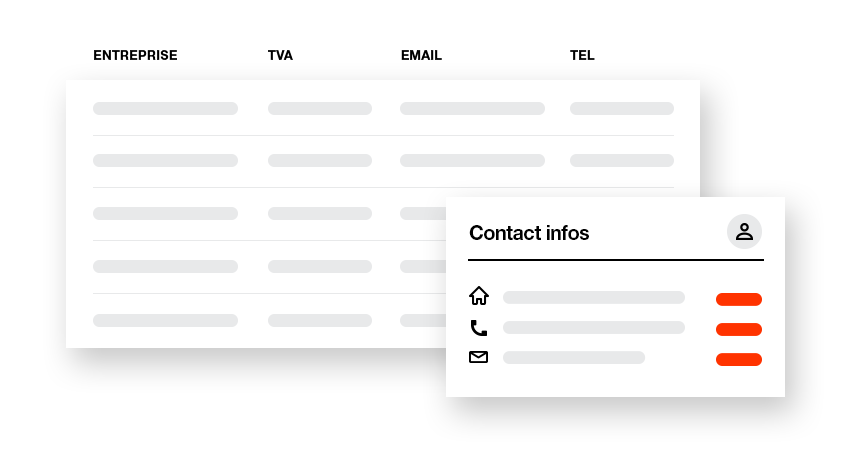 Checklist & Tasks
Structure your projects by phases and tasks
Draw up checklist for each project phase
Assign phases to your collaborators
Automate approvals of each phase
Create your production planning
Other features
Centralize all key documents and manage access to files for relevant persons to facilitate information sharing
Collaboration
Facilitate information sharing within your organization and collaborate effectively with your customers and partners
Create, send and manage your invoices on a fee or contract basis - Available in 2021
Accelerate your tendering process thanks to our knowledge database and centralize quotes - Available in 2021
Ask access
Would you like to get started with our solution?
Fill in the form below to create your Pluriell accesses.
Data protection and privacy
The data collected via this contact form is only used to contact you.
Ask a demo
Ask a free demo and discover how Pluriell can help you simplify the management of your projects.

A member of the Pluriell team will use this demo to learn more about your needs and expectations while going through the main features with you.
Data protection and privacy
The data collected via this contact form is only used to contact you.